Women's March where do we go from here?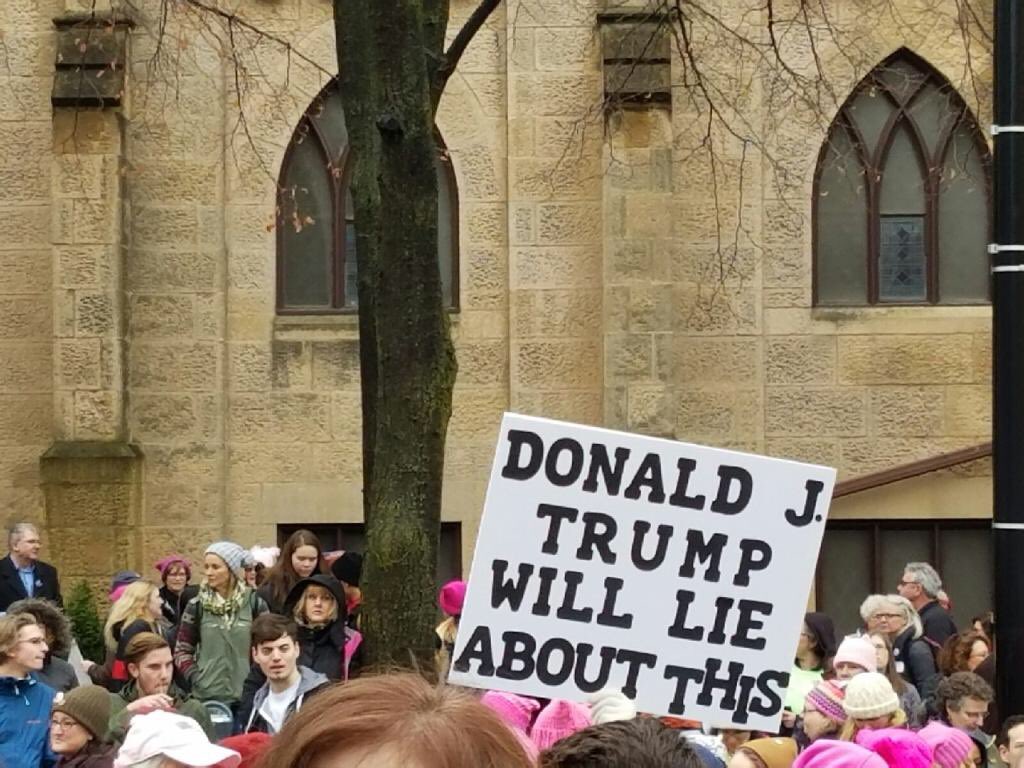 Women's March in Wisconsin- Rep. Raul Ryan alert!
There are no "alternative facts" about the international power of the Women's Marches! They were astounding in their visual presence and numbers of people who participated.
Nevertheless, in the wake of such acute public awareness about how right wing public policy could be on life support, the Women's Marches, leaders and organizers, must follow up with non-violent recognition to honor those who made the event such overwhelming successes in at least 600 world locations.
Here are some ideas:
1. Host community recognition ceremonies even using municipal town or city halls to present plaques or certificates of appreciation to officials who protected the marchers.
2. Create historic markers to enhance public parks or civic gathering locations where women are ceremonial honored- like Louisa May Alcott, Harriett Beecher Stowe, Clara Barton, Marie Curie, Eleanor Roosevelt, Marian Anderson, Christa McAuliffe and so many others including local heroines. Each memorial inscribed with "donated by the heroines of the Women's March January 21, 2017".
3. Create commemorative posters signed by notable women who attended, like Senator Kirsten Gillibrand or by authors willing to donate their limited edition autographs.
4. Compose a documentary about the Women's Marches for broadcast on local television cable TV stations.
5. Organize a sustained "letters to President Donald Trump" campaign, whereby his White House office receives mail everyday, to support the Women's March movement.
My sincere hope is for the women who made the international Women's Marches such a brilliant spectrum of hope, following the dismal inauguration of Donald Trump, will continue to shed our enlightenment beyond the point and time when we bonded as one feminist body.
Certainly, the Trump administration looked overly somber during their photo-op "swearing in ceremony" of alt-right staff at the White House, an event staged for TV.
Did you notice? No smiles were seen in their obedience formation. Therefore, this is the right time for the Women's March to give Americans an opportunity to wake up, before the Trump cult forces all of us to swear blind obedience, or face their interpretation of "alternative fact"- sort of a euphemism for the "final solution".
Speaker Paul Ryan, are you listening?
Senator Mitch McConnell, are you listening?
Can you hear us? Seriously!
Labels: final solution, Senator Mitch McConnell, Speaker Paul Ryan