First Amendment rights are violated by Donald Trump
Right wing wackos create unjustified and wrong minded panic about protecting the Second Amendment of the Consistution to allow for access to guns, but they don't seem to care much about the important Freedom of Speech provision in the First Amendment.
In fact, the unsable Donald Trump uses the First Amendment freedoms for his own weird purposes, but is intolearant of allowing it for others.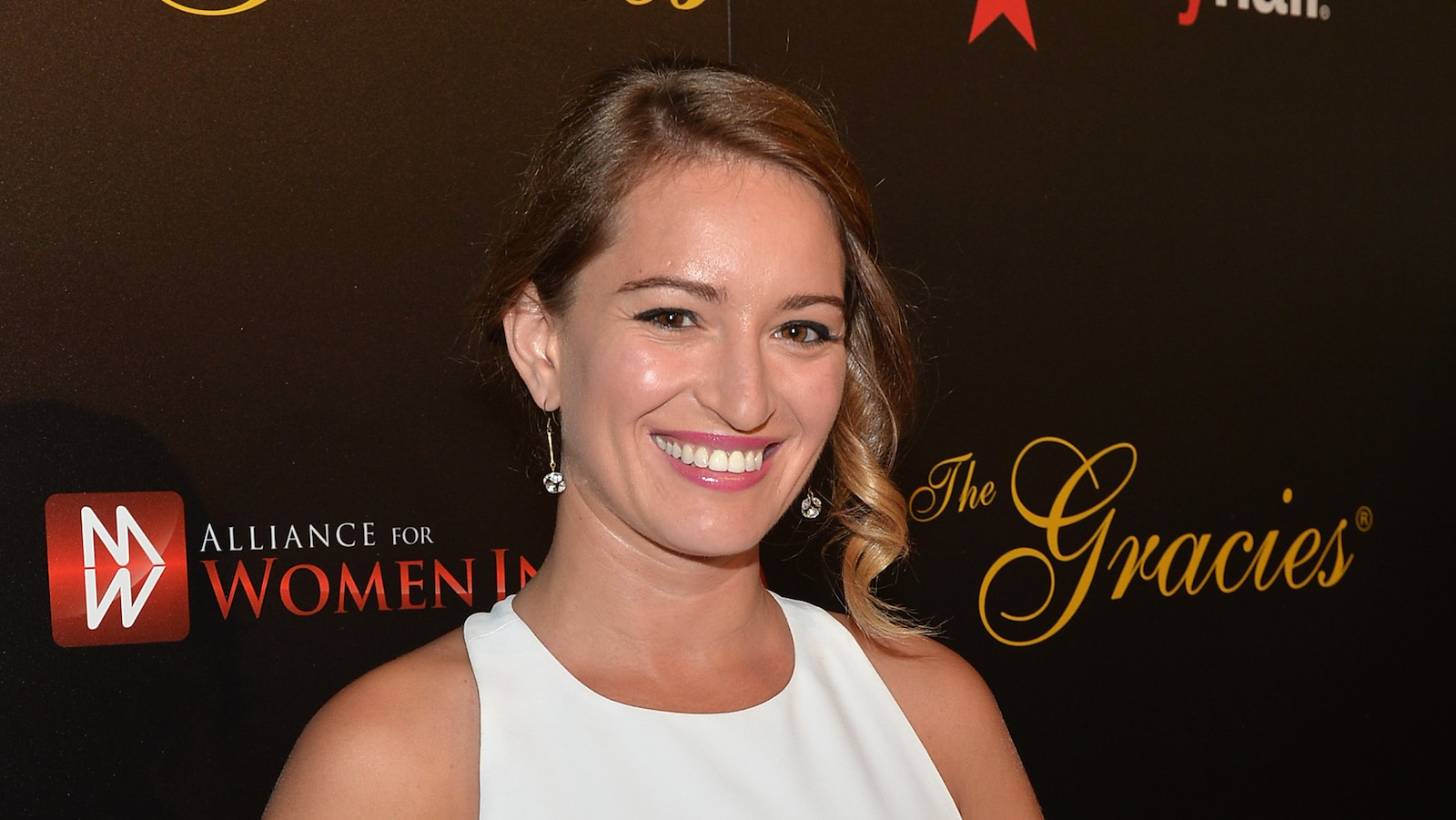 Journalist Katy Tur was escorted to safety by Secret Service when Donald Trump singled her out at his right wing wacko political rally in South Carolina.
"(Trump) Pointed Me Out In The Middle Of The Crowd And It Was Jarring" And A '
Secret Service Guy' Walked Me To My Car"
For example, reported in the Media Matters blog:
MSNBC Reporter Katy Tur Explains The Consequences Of Trump Inciting Furor At The Press
MSNBC's Katy Tur described her experience as a reporter assigned to cover Republican presidential nominee Donald Trump's campaign as

including name-calling from the candidate

, personal attacks, and "a wave of insults, harassment, and threats" on social media and from Trump's fans at rallies, which at one point required the U.S. Secret Service to escort her to her car. (Dear Katy, I know exactly how you feel.....the Trump Trolls go after everybody with ruthless social networking selective zeal, making stuff up, threatening, creating labels and offensive nicknames....as I have experienced in my blogging.)
Tur's coverage has included providing fact checks of Trump's speeches minutes after they air andcondemning the candidate's "dog-whistling." Her coverage has earned her Trump's contempt; during one appearance on Fox's Fox & Friends, he said of Tur:
"We don't talk to her, we don't let people talk to her because she's not a very good reporter." Trump's campaign has waged a vicious war against the media, regularly inciting his rally attendees by attacking the press collectively and individually, banning media outlets that print unfavorable material, and threatening federal retribution if he is elected.

In a September Marie Claire story, Tur retells her year-long experience following Trump as a reporter on the campaign trail. Since Tur started covering Trump, he has called her "Little Katy" and "a third rate reporter" and described her coverage as "disgraceful" and "not nice." She has also been the target of wrath from Trump supporters in person and via social media:

In a speech carried live from Mount Pleasant, South Carolina, on at least three TV networks last December, soon-to-be Republican presidential nominee Donald J. Trump was telling the world he wanted to ban Muslims from entering the United States. "It's temporary," he later tried to soften. And then I heard my name.

"She's back there. Little Katy. She's back there."

A few days earlier, at another Trump rally in Raleigh, North Carolina, I'd tweeted live as wave after wave of protestors stood up during his speech. "Now 10," I wrote from the scene, counting the interruptions. "Trump ends speech abruptly and leaves stage."

Trump thought my tweets were "disgraceful" and "not nice!" according to a chastising note from his 26-year-old press secretary, Hope Hicks. In the hours that followed, Trump took his complaints public, trashing me and CBS News reporter Sopan Deb for the coverage.

He demanded I apologize.(Amazing how Donald Trump has the audicity to demand apologies of others but he never gives one for all of his horrific "misunderstood" hurtful statements and lies.)

I didn't, so Trump decided to go further in Mount Pleasant, pointing his finger squarely at me and launching a personal attack as millions of Americans watched at home.

"What a lie it was," Trump said, referring to the claim that he had left the stage abruptly. "What a lie. Katy Tur. What a lie it was. Third. Rate. Reporter. Remember that." The crowd's boos ricocheted off the iron hull of the USS Yorktown.

On June 6, during a spot on Fox & Friends, Trump described me as "not a very good reporter." A few weeks later, at his golf course in southwest Scotland, he introduced me to some investors as a "great reporter." He caught himself and added "sometimes."

It's unlikely, however, that any of Trump's future attacks will be as scary as what happened in Mount Pleasant, where the crowd, feeding off Trump, seemed to turn on me like a large animal, angry and unchained.

It wasn't until hours later, when Secret Service took the extraordinary step of walking me to my car, that the incident sank in.

The wave of insults, harassment, and threats, via various social-media feeds, hasn't stopped since.
Many of the attacks are unprintable. (Likewise, I agree. I'm positive +realDonaldTrump would like to squash me like an insignficant ant under his feet, but he nevertheless puts his trolls out to harass me and others. Indeed, I "block" at least 10 inappropriate Twitterzins a week who are clearly planted by the Trump campaign.)
This is clearly a dangerous trend with Donald Trump who has no regard for the First Amendment while he issues threatening statements about protecting the Second Amendment.
Donald Trump is a very dangerous political candidate and he must be sounded defeated.

Labels: Katy Tur, South Carolina