America's broken election system
Campaign 2016- learning about rapid response
"...Right to Rise, spent more money on negative ads against Rubio than against Trump..."

It's impossible to forget the campaign 2016 moment when candidate Governor Jeb (!) Bush stood like a manikin, stage right of Donald Trump, during the first Republican debate, while Mexican immigrants were being vilified. Jeb Bush was passive, while Trump descecrated the heritage of his wife's family, who he stereotped as being criminals. Jeb (!) and his campaign never recovered.

"He delivered a performance drained of passion" wrote Stephen Collinson
The New York Times reports:
The single biggest strategic failure of the 2016 campaign so far has been the failure of Trump's opponents to attack him until the die was already cast. Partly, this is because of the preoccupation that Bush, Rubio, Christie and John Kasich had with one another — the antiquated obsession with "

winning the Establishment Lane

" — and the need to define what they themselves stood for. But the one candidate who did go after Trump, Bush, came off worse for the experience, which no doubt caused the other candidates to think twice before doing so. (That Bush's "super PAC," Right to Rise, spent more money on negative ads against Rubio than against Trump will remain one of

2016's crowning perplexities.

)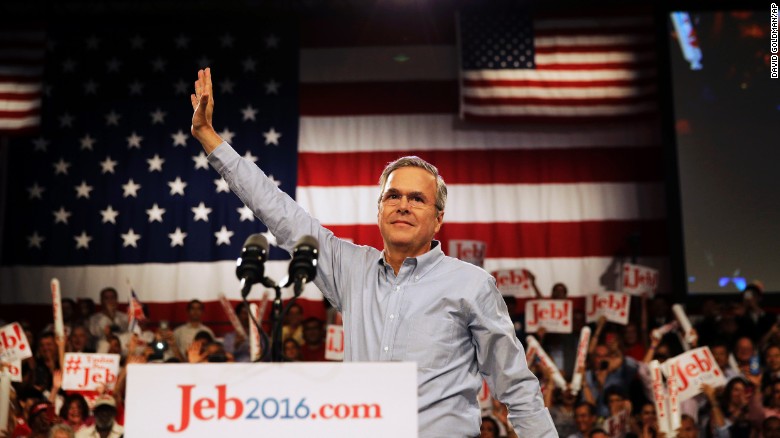 Jeb! never recovered after the first Republican "debate", when he stood lifelessly, following Trump's attacks on Mexicans.
The hesitancy to attack Trump can also be explained by the fact that much of the resources for doing so remained on the sidelines until very recently. "A lot of the

so-called establishment donors didn't want to commit to anyone

, out of fear of offending everyone else," DuHaime said. "If you're a friend of Chris Christie, you're probably also a friend of the Bushes. They all wanted to wait. And

waiting ended up hurting all of us

." (Oh my! So, the rise of Trump was all about the candidates being fearful of turning off donors and risking loosing their money? Who knew?)
Obviously "you reap what you sew", fits.
In fact, the American election system is broken. It's ridiculous to see all the candiates spending reckless amounts of money trying to undermine each other, while the issues are not being addressed.
1. How do we save Social Security?
2. What does America do to grow our workforce?
3. Where are American manufacturing jobs?
4. How can Americans honor our immigrant ancestry?
5. What is the plan to protect Americans right to access quality health care?
6. Is there a plan to defeat the evil ISIS (Islamic State) and rebuild a safe and secure Middle East?
7. Can America rebuild the nation's inrastructure including high speed rail service?
8. How our president best protect America's national security?
9. Will the US accept more refugees from Syria?
10. Can veteran's care and benefits be improved?
Instead of any one of the above issues being discussed, the presidential campaign has, instead, become a series of personal assaults on individual candidates against one another.
Sooner or later, and inevitably, America's broken election system will take down our nation's public policy issues. As a result, the ineptness of our system will paralyze efforts to engage in progress. God forbid, but something must change and let's pray we can break the log jam by electing a progressive Hillary2016!
Labels: Hillary2016, Jeb!