Failed Syrian missile attack "The Tomahawks that Could...." but didn't
$100 million in Tomahawk missiles, but nothing changed....except it's now on to the next diversion.
I'm still baffled about how the news media is so easily distracted by the Trump diversionary "Big Lie" tactics. One of the most egregious lies in Donald Trump's chaotic "anti-everything" foreign policy was the stupid attack on the Syrian airbase. It was the attack that didn't do anything except to wast about 49 or so expensive Tomahawk missels. It was the Tomahawk attack that could, but didn't wipe out an entire Syrian air base (
Shayrat air base near Homs). Rather than be brutally honest about criticizing this stupid attack, the news media has moved on to other diversions, like reporting on the potential of a nuclear war with North Korea. In fact, the US can wipe out North Korea with less than half the Tomahawk missals used to attack the Syria, air base. We know exactly where North Korea's leader Kim Jong-un keeps his arsenal of deadly weapons. Moreover, the US also knows how to eviscerate the threat.
Trump speaks at his luxury Section 8 housing at Mar-a-Lago, in Palm Beach, Fla., Thursday, April 6, 2017, after the U.S. fired a barrage of cruise missiles into Syria Thursday night in retaliation for this week's gruesome chemical weapons attack against civilians.
Nevertheless, Donald Trump wasted money and political capital on a failed Syria attack, an act of aggression that put the US in a dicey position, with no place to go afterward. Clearly, the US will never invade Syria, so what was the point of firing 49 Tomahawk missiles, if they didn't even destroy one Syrian air base? And the answer is? There was no point.
Here's an interesting opinion article, published in the Billings Montana "Billings Gazette":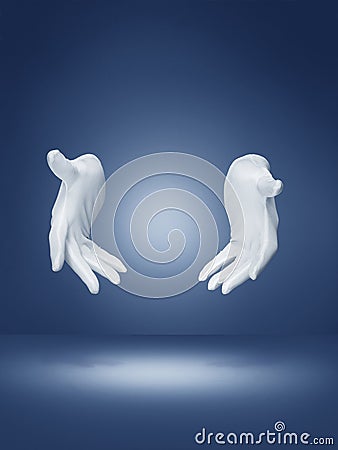 Syria- A magician's hand trick (performed by a man with very small hands?)
A sneak attack on another nation's military base? Sound familiar?When the Japanese did it, they were trying to gain time and fully expected the U.S. to declare war and eventually retaliate. Trump wasn't dumb enough to attack a country that could fight back. His prime objective to distract the public from his many failings — as were his fallacious claims of Obama wiretapping and those regarding Susan Rice, the former U.S. National Security Advisor.

That

bombing cost to the U.S. was in the range of $100 million

, was largely

ineffective and did absolutely nothing for victims of the alleged gas attack

. Is this why he wants to increase the military's budget? So he can mount more of these distractions? Or is this just the stage magician's trick — he gets you to watch one hand, while his other is scamming you
?-
Billings Montana
And another writer adds (in a letter published on April 13, 2017)..."
Trump's Tomahawk missile attack can be viewed in two ways: There was minimal damage to the Syrian airfield and initial photos show minimal damage to Syrian airplanes, and minimal casualties.

This leads to the conclusion that it was done with full knowledge and coordination with Russian President Putin and possibly Assad himself.

This could have been done to take attention away from the question of

Trump associates' involvement with Russia

. The other view is that it must have been staged with Russian cooperation to send a warning to North Korea."
Both of these opinions are interesting and seem to be written with an "insiders" perspectives. Nevertheless, both were unsigned letters. Hmmm, "curiousier and curiouser" from "The Treasure State". Leaves on w
ondering, just who knows what?
Labels: Billings Gazette, Montana, Syria, The Treasure State