Hispanic population prior to Europeans- we are immigrants: Hispanics are natural born
When Americans think about terrorism, we do not lump Hispanic immigrants into this concept. Rather, the Hispanic populations are our friends. Moreover, the Hispanic people lived in North America for many generations before the first Europeans ever arrived. In their Hispanic expansive history, we Americans of European descent, are the real immigrants!
Our friend Secretary Hillary Clinton! Congressional Hispanic Caucus Speech (YouTube link)
"On my first day in office I will reach out to Republicans and say, this is your chance to help millions of families and show that your party, the party of Lincoln, is better than Donald Trump," she said.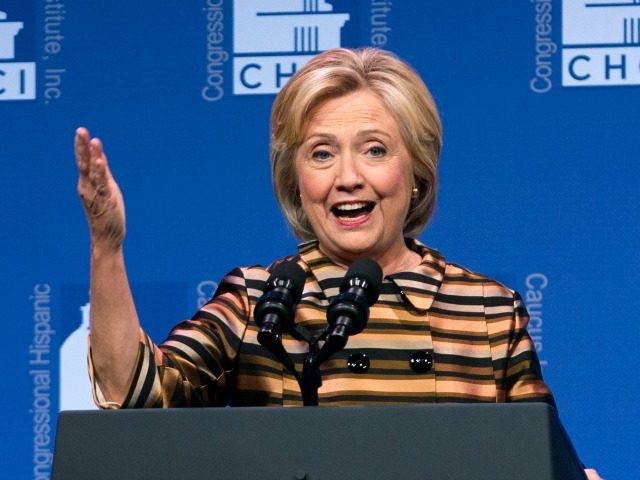 Secretary Hillary Clinton at the Congressional Hispanic Caucus on September 15 2016
"By the way, I personally think having a taco truck on every corner sounds absolutely delicious!"
Hillary Clinton Vows To 'Stop The Raids And Roundups' of Illegal Immigrants- Americans cannot support an immigration policy that vilifies our Hispanic friends who are the descendents of the same people who were here when Europeans arrived.

"We're going to end family detention, close private detention facilities, and stop the raids and roundups," she said during a speech at the Congressional Hispanic Caucus Institute in Washington D.C.

Clinton vowed to defend Obama's two executive immigration programs DAPA*, and DACA: Deferred Action for Childhood Arrivals* and promised to expand it if elected president. DACA gives illegal immigrants brought to the country as children the right to citizenship and DACA gives the same opportunity to their parents.
*DACA: Defered Action for Childhood Arrivals- The Department of Homeland Security allows eligible candidates to request deferred action for childhood arrivals for a period of two years.
Right wing extremists fueled by "Barfcart News" (Breitbart Stephen Bannon) are stoking fear in all the wrong directions, using their evil yellow journalism, about the law abiding Hispanic people.
Labels: Breitbart News, Stephen Bannon